Brite Idea Lab Partners with member organizations who want to "connect" to the entrepreneur ecosystem with companies providing products and services for the Innovation industry.
STRATEGIC PARTNER
Strategic Organization Partners port (API)  member data from Brite Idea Lab to their Member sign-up and vice versa to facilitate minimizing member sign-on.  Learn More about becoming a Strategic Partner.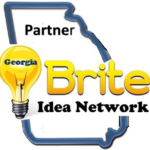 Georgia Brite Idea Network.   The creation of an online  network - Powered by Brite Idea Lab,   to digitally connect entrepreneurs in the Georgia eco-system with  over 20 organizations, 40 co-working and accelerator venues, 67 Universities, plus major corporations and service providers.    Member organizatons and space providers profile and then connect their members to the Match Network based on each member providing their "Needs" or "Can Provide."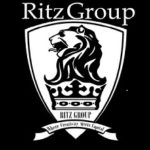 Where creativity Meets Capital.   The Ritz Group is a 33 year old non-profit, headquartered in Atlanta, Georgia.   with over 3,700 members Ritz Group focus is on connecting entrepreneurs with private equity capital resources.   Monthly networking meetings and the main Shark Attack event has screened over 1,000 pitch candidates, featured over 150 companies and 70 ICON Sharks.   The Ritz Group Shark Attack is oriented around vertical markets (Wellness, Blockchain, Entertainment, Food & Beverage, Consumer Goods, Veterans, Cyber Security and Women).    Monthly Angel Club luncheons focus on the ecosystem  "hot topics" and "deal flow."   Ritz Group is the home of the Capital Drill,  a new model for creating and managing a private shareholder company.   Ritz Group is the home for Ritz Crypto,  a security-based token (RZE) front-end for a Georgia-based seed and series A pool of companies.  (More)
CORPORATE PARTNERS
Brite Idea Lab Partners with companies and organizations that provide products and services for the Innovation industry. Two Examples are Corporate Foundry and the Innovation Institute.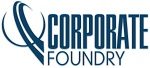 Corporate Foundry provides a complete suite of corporate Innovation services geared to launch and/or promote a Corporate Innovation Program. They provide a suite of deliverables to include a Celebrity Corporate Shark Attack complimented with pre and post Event services designed to create campaigns, train executives, plus post event suite of services designed to empower employees.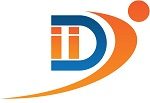 The Innovation Institute provides an Innovation collaborative social media-based community that provides content and expertise related to today's innovation trends. The Innovation Institute is your one-stop for resources, blogging, and expertise in the Innovation marketplace.
Partners use and promote Brite Idea Lab pipeline management technologies.    Contact Us for more details.