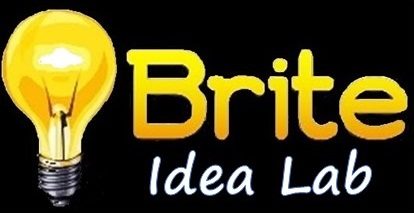 Brite Idea Lab is an Innovation Portal "MATCHING" entrepreneurs, inventors, students, and small business IDEAS with resources from angels, capital funding sources, corporations, organizations, plus product and service providers. (more) 
 Saving Small Business Match Powered by Brite Idea Lab  provides the entrepreneurial and small business community, devastated by the COVID-19 Pandemic sequester, with a complimentary match portal to post their NEEDs and be matched with others posting resources that can fulfill their requests.  Launching April 24, 2020    (more)
Brite Idea Lab recognizes that today... the entrepreneurial ecosystem utilizes SEARCH and multiple venues to find what they "Need" or "Want."   The question... is there a better more efficient, safer, targeted approach to "find and be found?" 
Brite Idea Lab believes that when Members of the entrepreneurial ecosystem self-post their "NEEDS" and others self-post their  "HAVES"  that their digital Match Concierge can automatically find, and deliver, more precise MATCH candidates.  (exclusive features) 
Global Entrepreneur Match Network
Brite Idea Lab  MACHINE MATCHING represents a NEW generation of Internet innovation where members control WHO targets them  and WHO they want to TARGET
Targeting is not bad - because you are defining your TARGET and your FIREWALL.   This self targeting  is the next generation of "find and be found" precision. 
Where members self-post what they HAVE  to SHARE with members who have self-posted what they NEED. 
Where ALL members have new Search and Match  "TOOLS" to manage their new engagements online and share "finds" with colleagues. 
Are YOU ready for this next chapter in member-to-member collaboration?
Featuring Tailord MATCH Profiles
The Brite Idea Lab GOAL is to provide a Match Market for the Entrepreneurial ecosystem. However, profiling is not "one size fits all."  Each Member has a unique profile with special functions and features.
Individuals/BIZ/Org/Angels
Corporations & Organizations
Product/Service Providers
Member-to-Member Match Markets  
Powered by Brite Idea Lab  provides major Programs, like COVID-19, as well as Organizations with a large member data base with a "Private" branded Member-to-Member Match Market.
This provides ALL of the members with a Member-to-Member MATCH and SEARCH advantages to achieve the following within their Member Organization 
Enhanced Member-to-Member Collaboration based on Ma.tching NEEDS with HAVES 24/7

Buy, Sell and Share products and services within the membership where both buyer and seller opt-in and self-post what they WANT or HAVE

Total FOLLOW Management enabling members to automatically be updated on changes by selected members

Full Back Office to file Match and Search Candidates, email and share with other members. 
Major Exclusive...
Profiled members in addition to Matching and Search within their own member organization can , with the click of a button, extend their "find and be found" to the entire Match Platform Universe.
Bottom Line...
Providing Member-to-Member Match Market represents a major member advantage for joining an organization.  (more)
Match Market-to-Match Market
Brite Idea Lab  recognizes the platform solution to Innovation is NOT one Match Market Platform,  but a family of connected Match platforms - each providing a unique user experience.   
Major Exclusive:    Match Platforms enable users to define their Match Criteria.   They Select the following:
WHERE they want to Match
WHO they want to Match with
WHAT they want to Match on
The WHO selection can include not only segmented member of their current platform, but also another custom vertical Match Market
This is possible because member of both Match Platform self-post the desired NEEDs or HAVES.   Match is a Match irrespective as to the vertical Platform tailored segmentation.   (more)