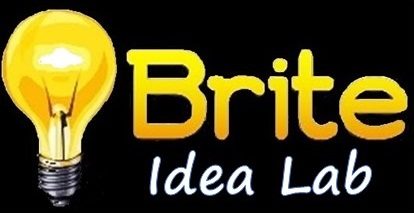 Brite Idea Lab is an Innovation Community designed to "MATCH" entrepreneurs, inventors, students, and small businesses NEEDS with resources from angels, capital funding sources, corporations, organizations, plus product and service providers.      (more) 
The Capital Expo Powered by Brite Idea Lab,   is a fully integrated Virtual Trade Show designed to host multiple Country and State Entrepreneur Ecosystems.   (more) 
The Georgia Capital Expo connects the State-Wide Entrepreneur community consisting of  Organizations, Universities, Incubators, Co-Working Spaces with Entrepreneurs, Corporations, Chambers, Sponsors, plus Product and Service Providers    (more)
THE NEW Community DISRUPTION
Brite Idea Lab recognizes that today... the entrepreneurial ecosystem utilizes SEARCH and multiple venues to find what they "Need" or "Want."   The question... is there a better more efficient, safer, targeted approach to BOOST "find and be found" other than with traditional Social Media Advertising to BOIL the OCEAN?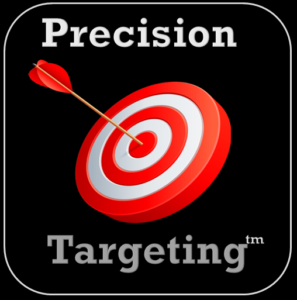 Precision Targeting happens when  Members of a segmented marketplace, like the the Entrepreneurial Ecosystem,  self-post their "NEEDS" and others self-post their  "HAVES".    That process enables the Brite Idea MATCH ENGINE  to FIND and DELIVER, more precise MATCH candidates 24/7/365.     (exclusive features)
Web 3.0 is the Future and here today
Brite Idea Lab  MACHINE MATCHING represents a NEW generation of Internet innovation where members control WHO targets them  and WHO they want to TARGET.
Targeting is not bad - because you are defining your TARGET and your FIREWALL.  Said another way...."What I WANT and don't WANT"     This self targeting  is the next generation of "find and be found" precision.  The future is here today.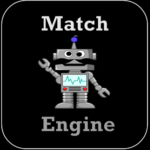 The Match Engine enables Members self-post what they HAVE  to SHARE with members who have self-posted what they NEED.    More Importantly it delivers Candidates that are "De-Duped" and in Point Scoring order that can be filed in Folders you name and can work later. 
The Match Back Office and Dashboard also supports SEARCH - delivering Search Candidates that can be shared with colleagues and filed in Folders to be worked later.       Are YOU ready for this next chapter in member-to-member collaboration?
The Brite Idea Lab GOAL is to provide a Match Market for the Entrepreneurial Ecosystem. However, profiling is not "one size fits all."  Each Member has a unique profile with special functions and features.
Individuals and Businesses
Major Corporations & Organizations
Exclusive ENTREPRENEUR Profiles
Brite Idea Lab  recognizes Entrepreneurs and Inventors, as well as Angels have ONE Profile, but  multiple business Ventures, ideas or different investments.   Each of theses have their own digital collateral and their own unique NEEDS and/or HAVES.    The goal is to provide   the Member Profile, plus each of the Member Sub-Profiles, with their own Match Criteria to "Find and be Found" within the Entrepreneur Ecosystem.     Members have the option to SEARCH and MATCH on the Profile or Sub-Profiles. 

Segmented MATCH Ecosystems
Brite Idea Lab  recognizes the platform solution to Innovation is NOT one Match Market Platform,  but a family of connected Match platforms - each providing a unique user experience - to include a single user Sign-On.  


 This seamless user experience is how we "BOIL the OCEAN".    It is Possible because the member creates a unique Member Profile and Sub-Profile for that Segmented Community - each with their own MATCH CRITERIA.     Each of the Segmented MATCH Communities have their own "Public" Powered-by Venues driving adoption to the Match Ecosystem.    Now - at last, you are in control of your digital identity and communities that you want to actively engage.