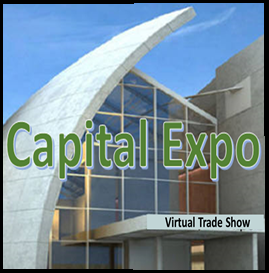 The CAPITAL EXPO is a Global Virtual Trade Show hosting multiple Country and State Virtual Trade Shows for the Entrepreneur Ecosystem.
Each Country or State will have their private back office and dashboard to create and maintain their own branded Expo.
The Capital Expo virtual experience is organized identical to a physical Trade Show.   Organizations, Educational Institutions, Incubators, Co-Working Spaces, and Innovation Centers have their own Virtual Space to create and design their Lobby, Aisles, Exhibors, Sponsors, plus  Auditorium to show their media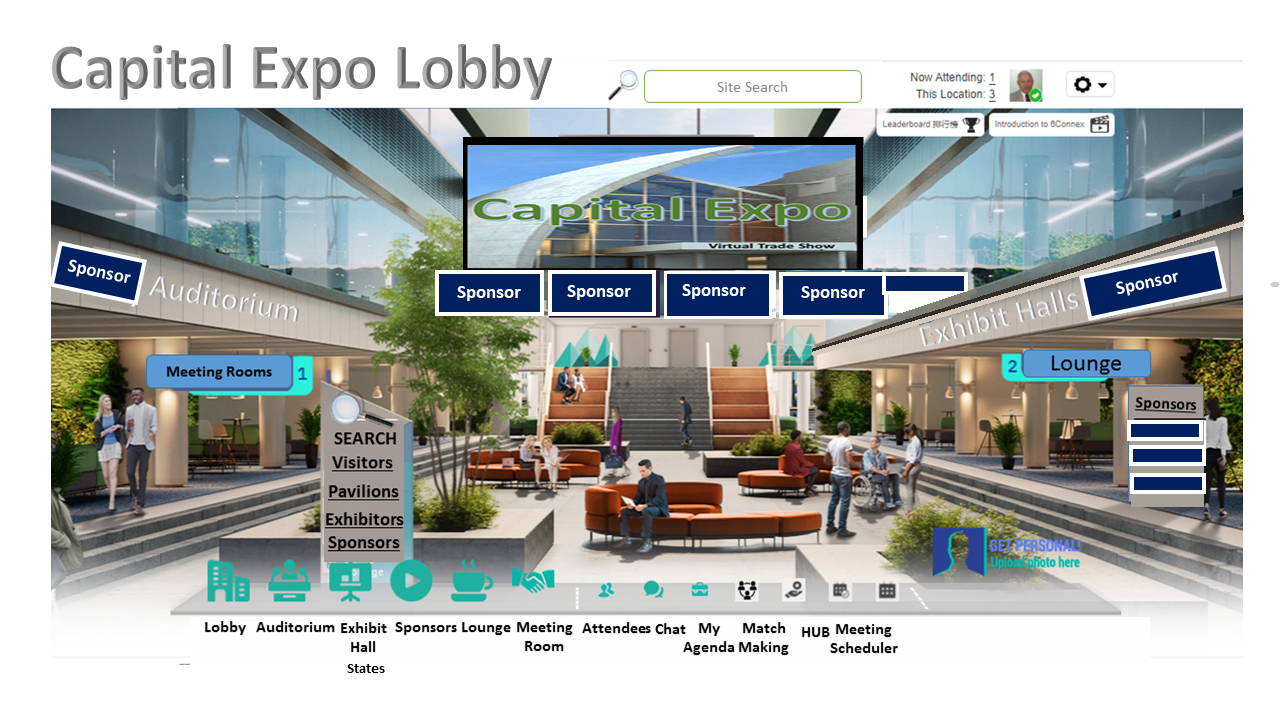 Capital Expo Visitor Lobby 
ALL Visitors to the Capital Expo enter the Main LOBBY where they can Search, Match with other Visitors, set their Agenda, create their Briefcase, schedule and conduct one-on-one or group meetings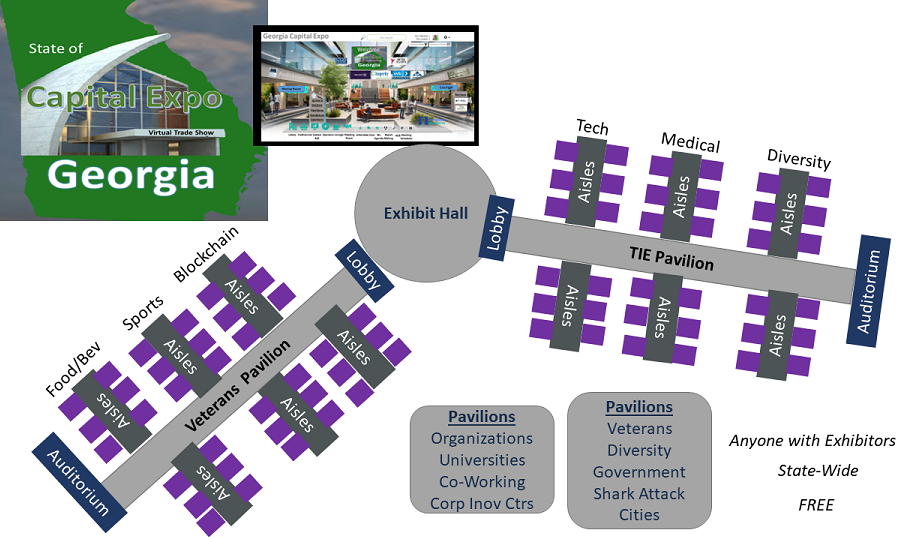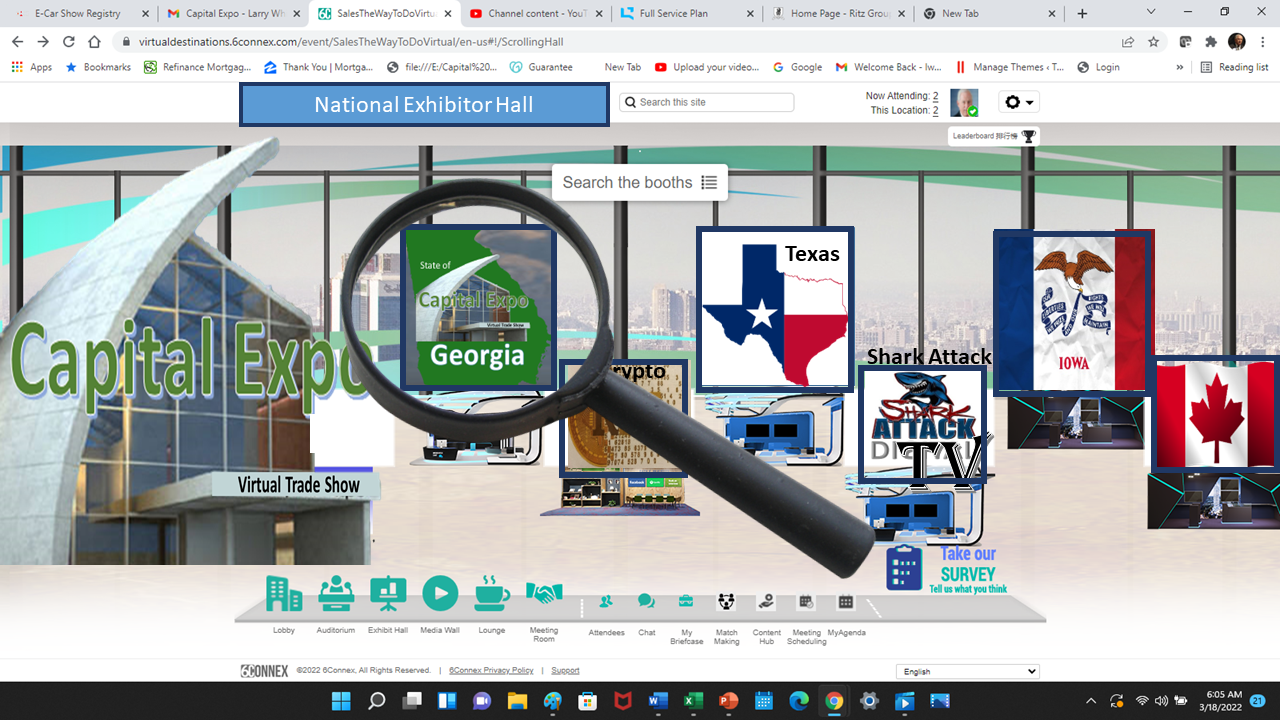 Visitor Lobby Exhibitor Area 
The next step is selecting the Country, State or Special Capital Expo to Visit
Each Expo will have their own eBooth in the Exhibition Area informing the Visitor of their Capital Expo Status,  vital statistics, promotional Videos,  or upcoming Events.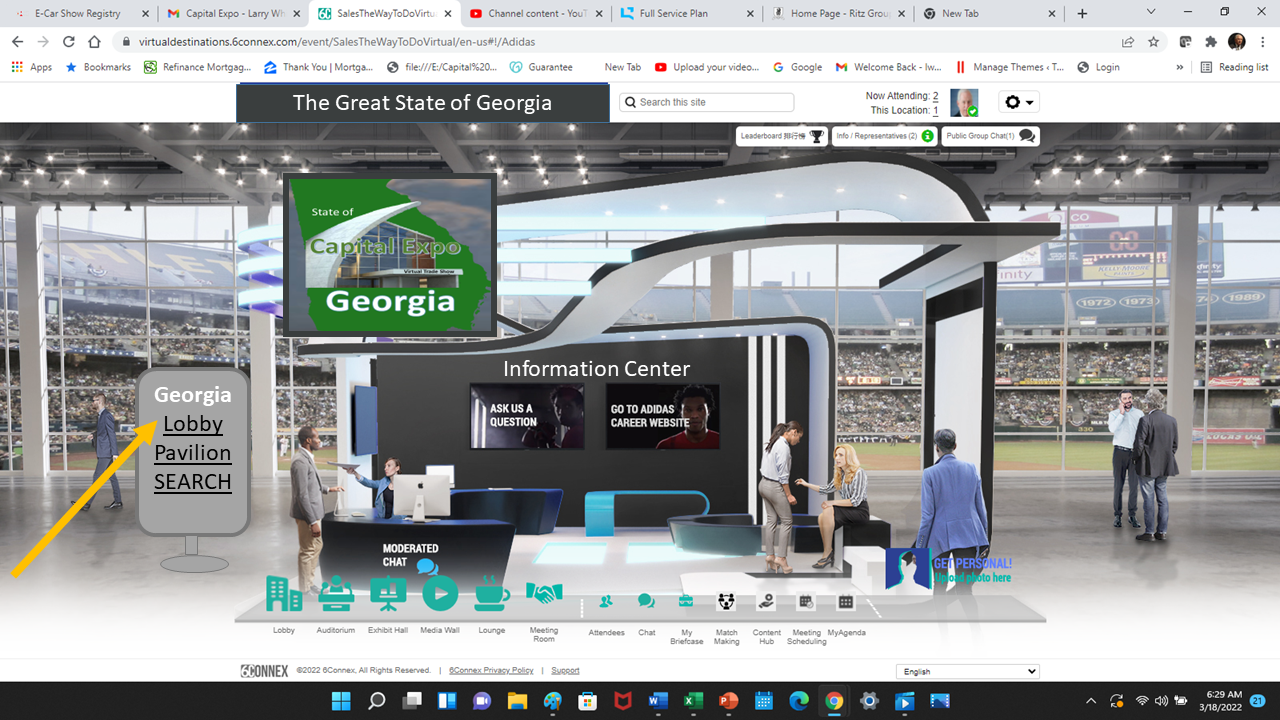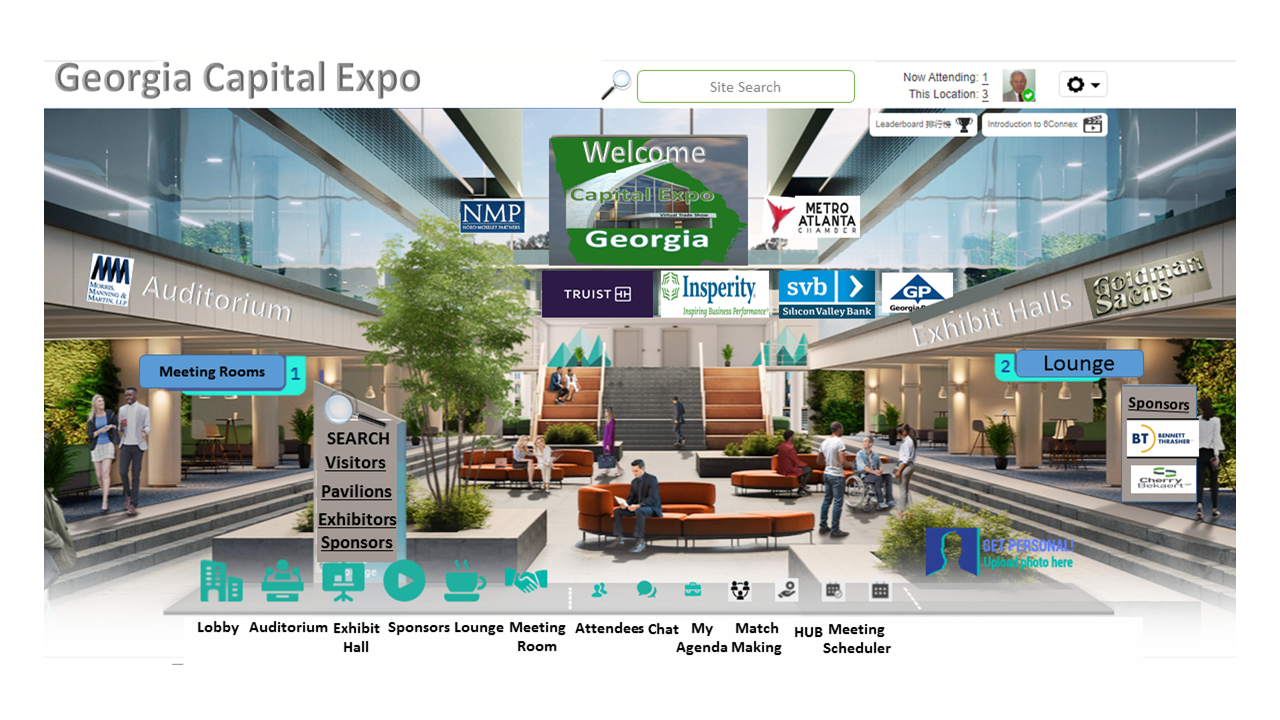 State of Georgia CAPITAL EXPO
The State of Georgia designs their own LOBBY featuring their Pavilions, Sponsors and giving the Visitor the option to SEARCH or  conduct their own "Click-through" tour of  their Venue beginning with their Pavilions.    (more)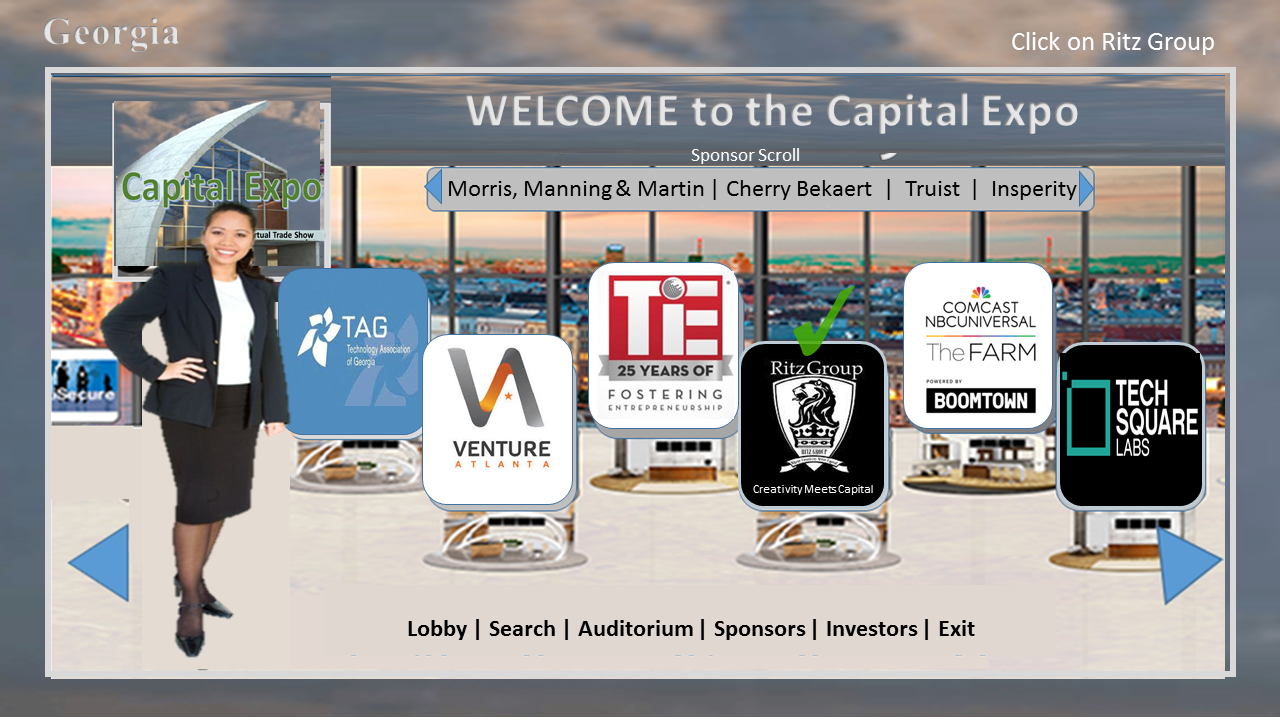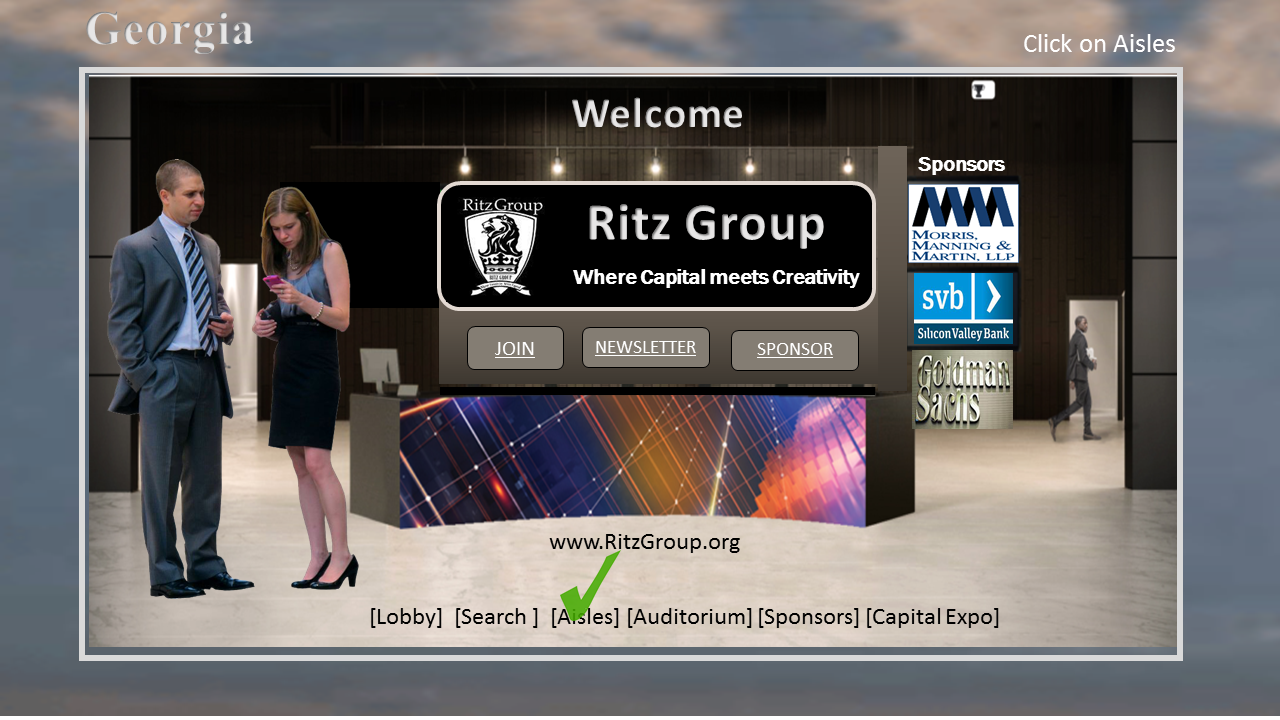 The Ritz Group LOBBY
Each Pavilion Owner creates their own lobby selecting the background, adding media and text collateral, plus placing Sponsor clickthrough.
Key is defining their Aisles that reflect the classifications of the Exhibitors they APPROVE to host in their Pavilion Aisles.
They also set their Sponsor pricing and automatically collect the Sponsor funds and deposit to their Account.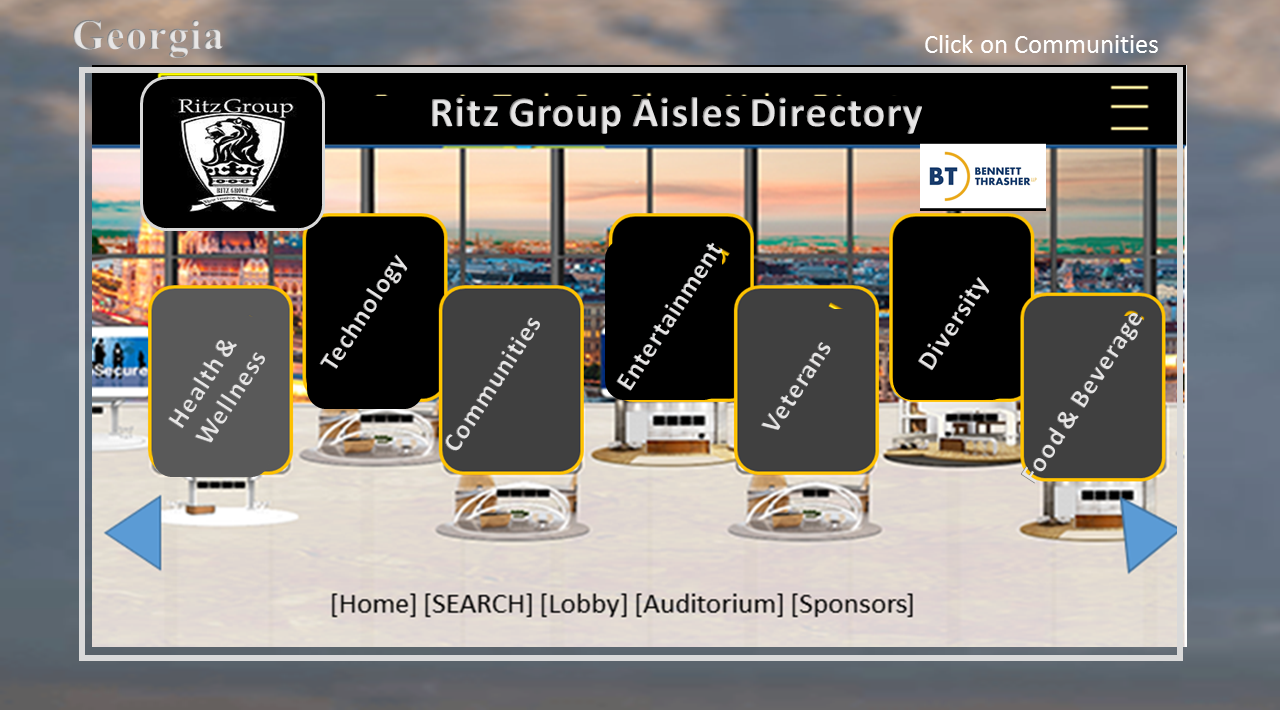 The Ritz Group Community Aisle EXHIBITORS 
Each Pavilion owner classifies their Exhibitors by Categories - called Aisles in Capital Expo.
Once the Aisle is selected the Visitor will see the Exhibitor SCROLL with a Thumbnail displayed with each mouse-over.
At any time the Visitor can select SEARCH and view a similar candidate set SCROLL.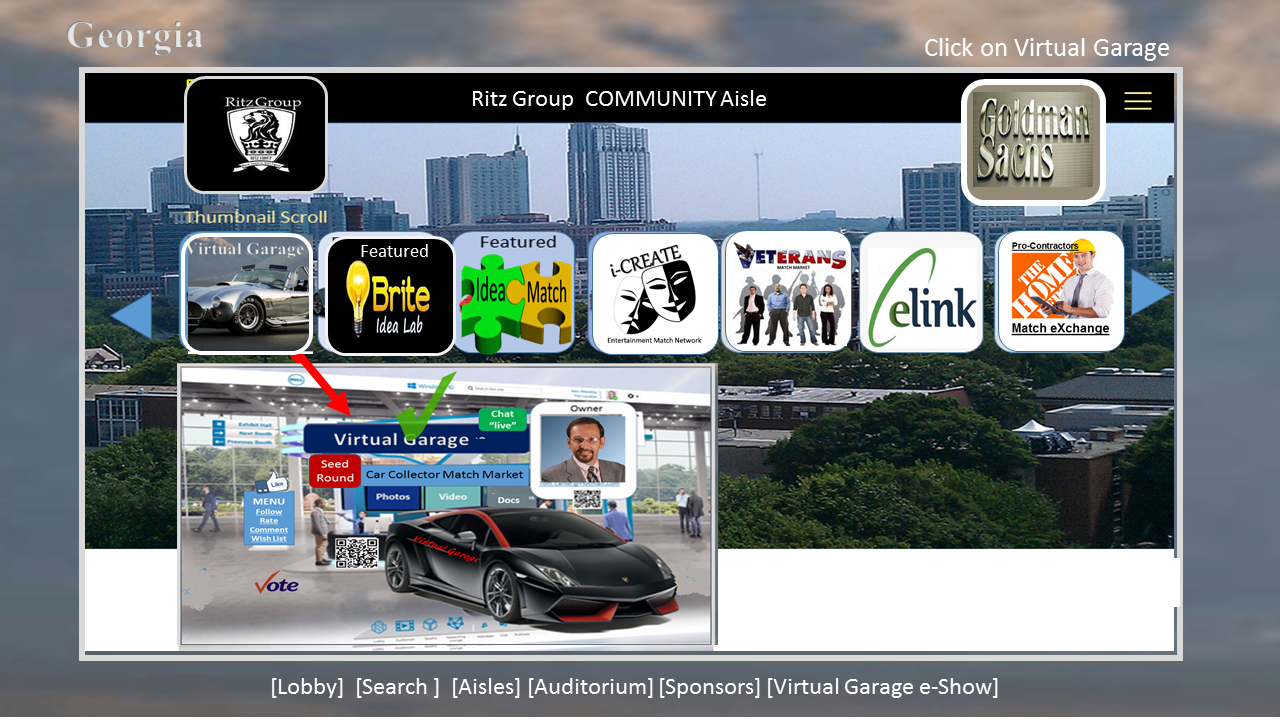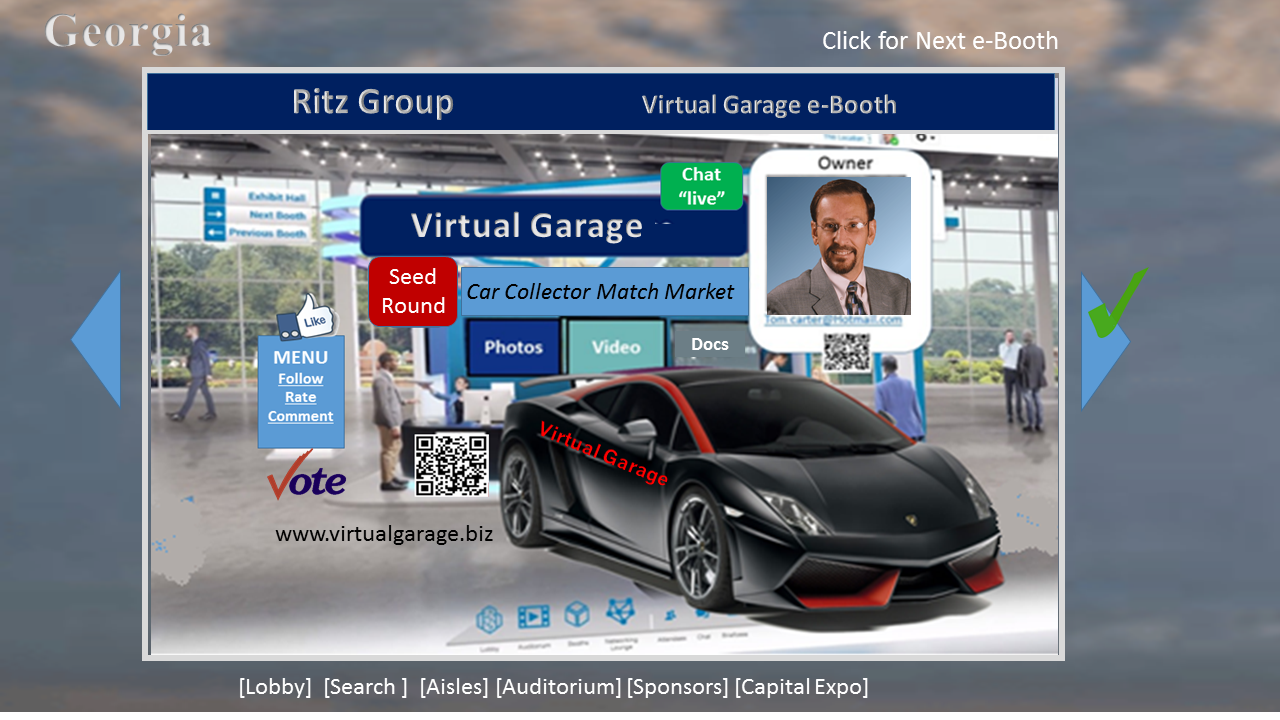 Exhibitor eBOOTH 
Exhibitor Booths are created by Entrepreneurs and they have a choice of booths - each featuring options to raise funds, show videos, collect Crowd-Cheering and capture visitor connections electronically.
Exhibitors, that are members of Brite Idea Labs can create their eBooth with "One Click"
eBooth Exhibitors can also JOIN Brite Idea Labs and "Port" their eBooth web collateral to create their Profile and Sub-Profile on Brite Idea Lab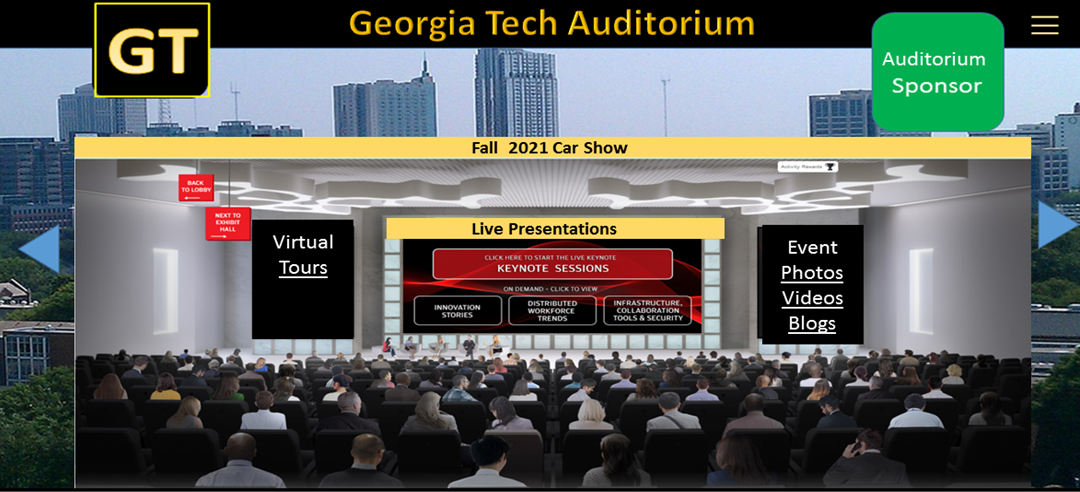 Ritz Group AUDITORIUM
Each Pavilion owner has the option to create their own Auditorium to feature their photo or Video media, plus schedule and  hold live stream events.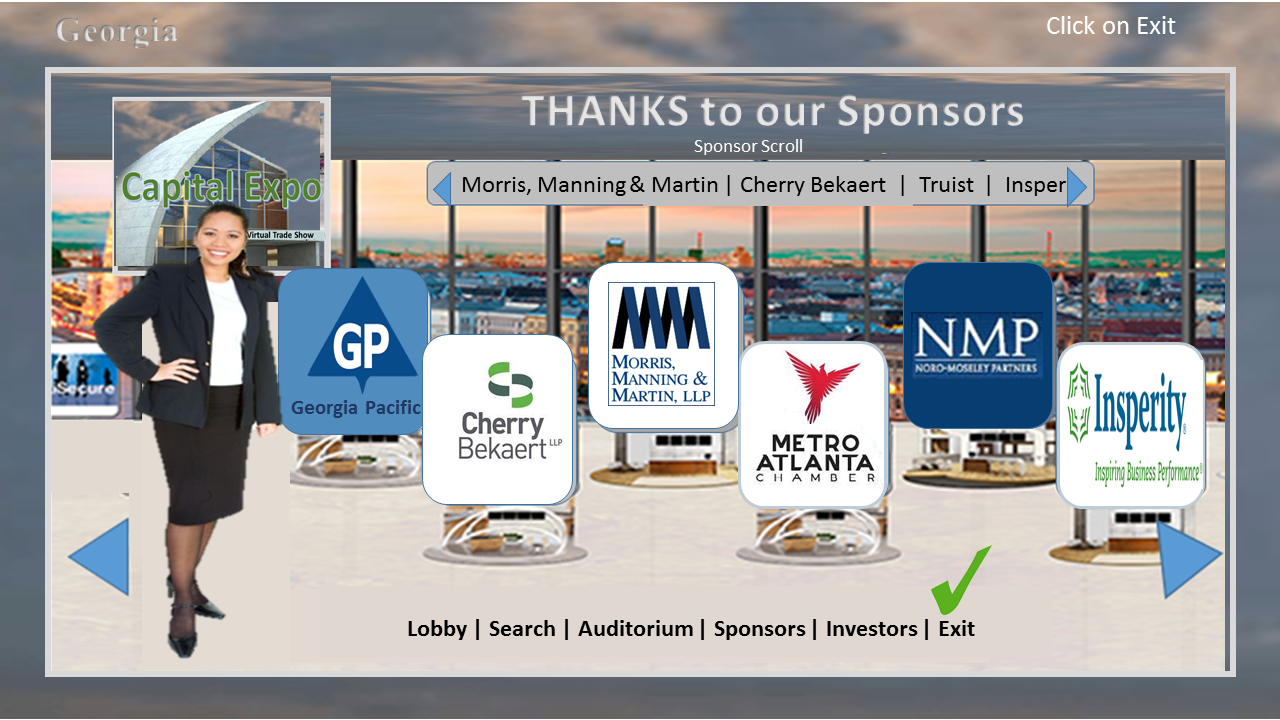 Sponsor FEATURES 
Sponsors enable the Capital Expo to be FREE to Entrepreneurs and non-profits.  Then therefore, our GOAL for Sponsors is to deliver them a wide variety of choices to Sponsor Venues that yield the most Visitor Exposure.
Sponsors can be featured and self-enroll at the Global Lobby, Country, State, or Pavilion Lobby and even Aisles and Auditoriums.
Sponsors can also be featured as their own Aisle in multiple Pavilions.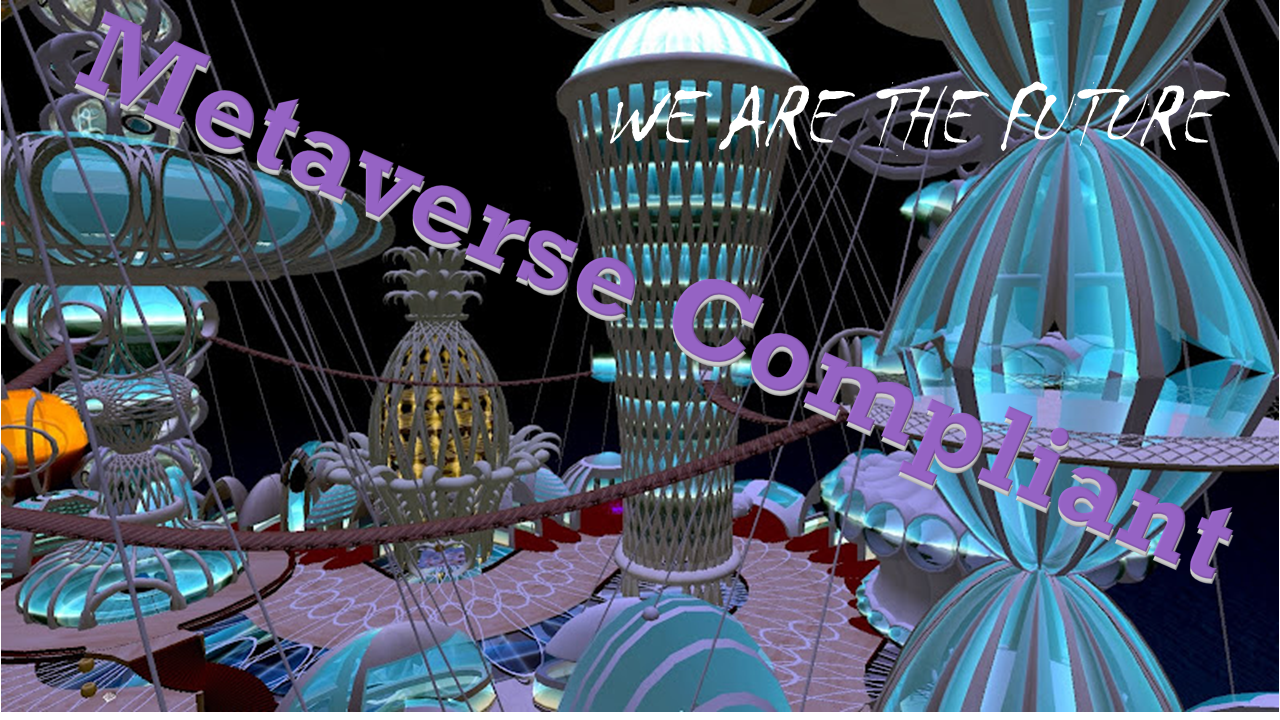 Virtual is the FUTURE 
The Future with Virtual is here today.   The Capital Expo Digital Experience will continue to Morph into the Metaverse by adding more gamification, plus new enhanced UX, AR and VR functions for Exhibitors, Pavilion Owners and Visitors.