Brite Idea Lab launches new MATCH portal to "connect" entrepreneurs to capital resources
Atlanta, GA,  September 24, 2018  – FOR IMMEDIATE RELEASE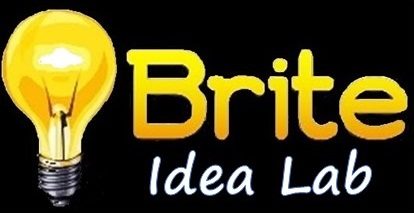 Brite Idea Lab, a Georgia corporation, is empowering today's Internet connected world matching entrepreneurs to resources, based on their specific NEEDS, then managing the business engagement between match parties.
The Match process connects individuals and small businesses (inventors, entrepreneurs, students and small business owners) with corporations, organizations, education, government and business product/service providers.   Members create a small profile and then define their NEEDS or HAVES in their Match Criteria.   The Brite Idea Portal matches matches ALL parties based on their Match Criteria and automatically delivers the matches 24/7/365 to the members dashboard.   Members can Follow matches, file matches in folders and disseminate their saved matches to colleagues.  When members change their match criteria...they automatically receive a new candidate set of matches.
Founder, Larry White, stated that Brite Idea Lab grew out of the need to connect Entrepreneurs with Investors and Corporations recognizing both had very specific "targets" for what they were looking for.    In fact, all parties in the entrepreneur ecosystem,  know exactly "what they want or need."   Like popular dating sites, the entrepreneur ecosystem needs to deploy a conceptually similar Match portal designed to connect entrepreneurs, corporations, investors and service providers matching their NEEDs.
Match is the new search.   When members specify their Match Criteria,  it also becomes their filter and firewall for eliminating unwanted solicitation and spam.   All members TARGET what they want to receive from other member solicitations and also automatically delivered by the Brite Idea Lab  Machine Match platform.    Member profiles can be minimual to protect their IP,  or full blown with descriptions, photos, videos, files recognizing they must compete to earn that next click.  Match is NOT based on how much you put in your profile- but on what you enter in your Match Criteria.   Members can Follow member ideas and projects.   They can create sub-profiles for unlimited ideas, ventures, business identities or projects - each with their own Match Criteria defining their HAVEs or NEEDs.
The proprietary Matching Algorithm extends today's advanced search engine processes where "Ideal" candidate sets are automatically delivered based on members business credentials, needs and match preferences. Matches can be distilled to validate the fit, request connection by email  for more details and then followed in the members back office to establish an automatic dialogue and notification going forward.
Portfolio Management enables both parties to group and store profiles and ideas in their back office to evaluate, incubate, curate, and most importantly, "Dispatch" to ideas downstream to other colleagues or business units.
Brite Idea Lab provides a modern cloud-based pipeline management solution for business, organizations, universities and government to "collect" Innovation based on their specifications from the outside grass roots entrepreneurial world. Conversely, Brite Idea Lab enables entrepreneurs and small businesses  to confidently post multiple ideas, without giving away their IP, to find resources in today's global Internet world based on "Matching" their needs.
About Brite Idea Lab.    Brite Idea Lab is the technology subsidiary of Corporate Foundry providing 21st Century FastTRAK Innovation solutions for Corporate America. FastTRAK provides the methodology to assess the current Innovation PROCESS, PROGRAMS and PIPELINE management. For more information on Brite Idea Lab go to www.briteidealab.com.   For Corporate Foundry go to www.corporatefoundry.com